A collaborative encyclopedia about Becca Fitzpatrick's Hush, Hush book series that anyone can edit!
Help • Terms of Use • Wanted Pages • Categories
Click here to read about more characters in the Hush, Hush series!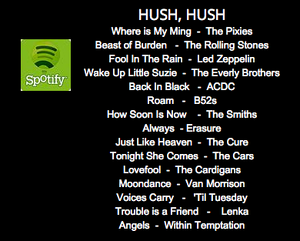 The incredible
Becca Fitzpatrick
compiled these fun Spotify playlists for YOU to listen to while you read (and re-read) her books. Click to check out the four playlists, one per book.

From The Pixies to Kings of Leon, there is a big range of songs we think you'll love! Check it out on Becca's website here...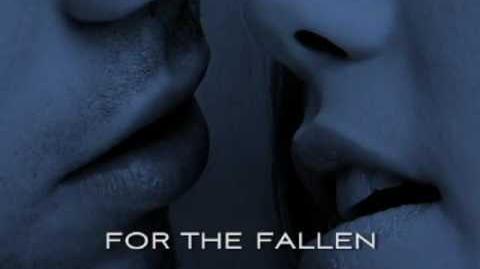 Loading RSS data...

Fans of Becca Fitzpatrick's Hush, Hush book series have been waiting for news on the upcoming film adaptation since it was confirmed to be happening. Although a lot of time has passed since the movie…
I'm new! I have absolutely never had a blog before, I have almost absolutley no experience with this kind of thing, and I am trying my best! I write, and I intend to post something every once in a while.…
See more >